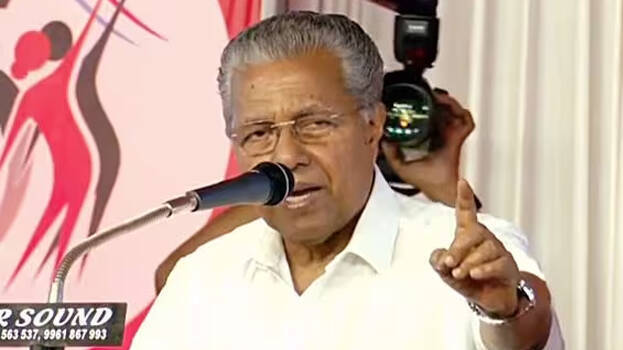 THIRUVANANTHAPURAM: Chief Minister Pinarayi Vijayan issued a warning to the corrupted government employees. Strong action will be taken against government corruption and will not protect them, the chief minister said while inaugurating the state conference of the Kerala Municipal Corporation Staff Union Thursday morning.

He said all the government employees are not corrupt and there are some who lead an honest service life. The people should intervene against such corrupt officials. He also clarified that intervention is likely to correct him.

The chief minister also said the employees should understand that the government will not protect the corrupt in any way. 'We all know what bad reputation the bribe incident in Palakkad has created. Such incidents should be dealt seriously. Many complaints are being raised on it. Some are technical issues, but we should always be on the people's side,' added the chief minister.