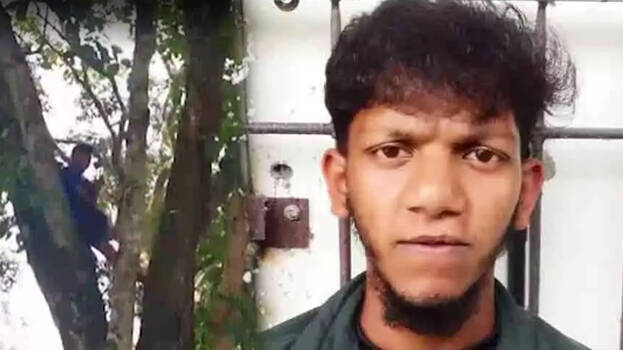 THODUPUZHA: An Adivasi youth threatened to commit suicide in protest against the reinstatement of the forest department officials accused of trapping him in a false case alleging smuggling of wild meat. Sarun Saji (24) of an Adivasi colony in Idukki threatened to commit suicide by climbing a jackfruit tree in front of the Kizhukanam forest office.
The forest department had the other day reinstated all the officials who were under suspension for trapping him in a false case. Sarun threatened to commit suicide for not getting justice.
The false case was registered against Sarun on September 20 in 2022 by a team led by Kizhukanam section forest officer. The youth told the locals about the incident after released from the ten-day remand. An investigation was ordered against the officials following the strikes and legal battles. It was found later that the charges against him were false. Following that, seven officers including section forest officer were suspended from service. They were reinstated the other day.

It is alleged that in the complaint filed by Sarun Saji demanding an investigation into the fake case, the police had registered a case against 13 forest department officials, but no significant action was taken.