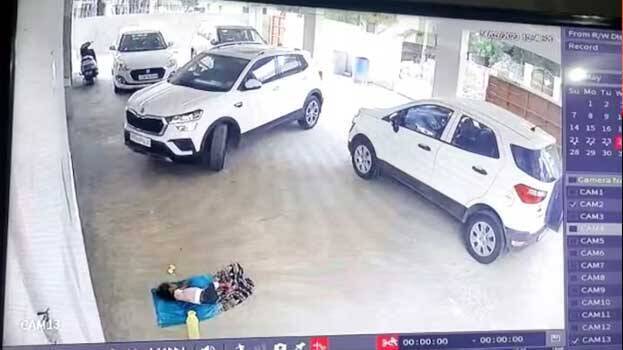 HYDERABAD: In a shocking incident, a three-year-old baby, who was sleeping in a parking lot, was run over by a car. The incident took place in the Hayathnagar area in Hyderabad. The deceased has been identified as Lakshmi.
Police have arrested car driver Hari Rama Krishna in the incident. According to sources, the driver failed to notice the toddler on the ground and ran over the child while parking his vehicle. The child's mother who was working at a construction site near the apartment building brought her to the parking area in the afternoon to protect her from the scorching heat. She put the girl to sleep on the ground. However, Hari Rama Krishna failed to notice the child while parking his car. The car's front wheel ran over the child's head and she died on the spot.
Hari Rama Krishna told the police that it was the area where he used to regularly park his car and that he did not see the child lying there. He also said that the baby was covered with cloth. The police have launched an investigation into the incident.