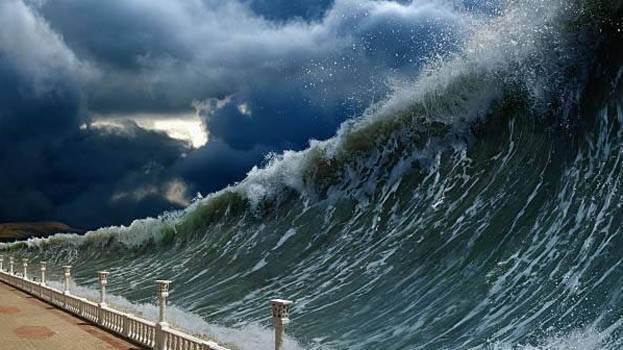 ANTARTICA: The world is now experiencing the effects of climate change. The fact that we are in a severe heat wave in summer is also a negative effect of climate change. But some studies warn of even bigger problems.
In a new study by climate researchers, giant underwater landslides were discovered in Antarctica, which could have caused tsunami waves that went across the southern hemisphere hundreds of thousands of years ago. In the examination conducted by researchers drilling under the seabed in Antarctica, it is known that such loose earth layers were formed during the climate change of about 3 to 15 million years ago, which led to giant tsunamis in South America, New Zealand and southeast Asia.
The study, published May 18 in the scientific journal Nature Communications, says climate change has resulted in ocean warming. Because of this, tsunamis of the type that occurred three to 15 million years ago may still occur. Jenny Gales, a researcher at the University of Plymouth in Britain, says that such tsunamis are a great disaster and cause great loss of life.
Hundreds of thousands of years ago, when the ocean warmed, there was a powerful tsunami in Antarctica. Now, with the warming, the glaciers are melting. Although the exact cause of this problem is not clear, it is suggested that global warming is the cause of all this. As the ice sheets receded, the Earth's crust began to rise. This could lead to earthquakes that trigger landslides and, in turn, massive tsunamis, according to the publication Live Science.