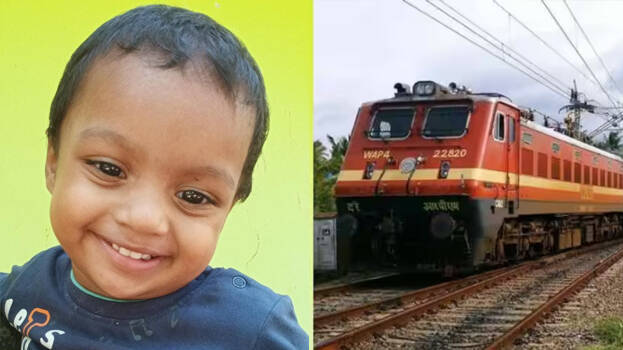 VARKALA: A two-year-old kid was killed in a train accident near Edava. It was Abdul Aziz's daughter Soharain who ended up getting hit by the train, turning the whole neighborhood into grief.
The incident happened at 5:30 pm the evening. Shoharin was playing along with her brothers. In the meanwhile, she roamed away towards the railway track which stood straight in front of her house. Soharin sneaking out of the house never got the eyes of the parents or her brothers. She was instantly hit by a hurrying train. A local man saw the kid falling after the hit and thought it was someone who jumped from the train. However, Sohrain's mother came searching for her daughter which made the locals call her attention to the lying kid.
Soharin's dead body is currently kept inside the Varkala taluk hospital mortuary.