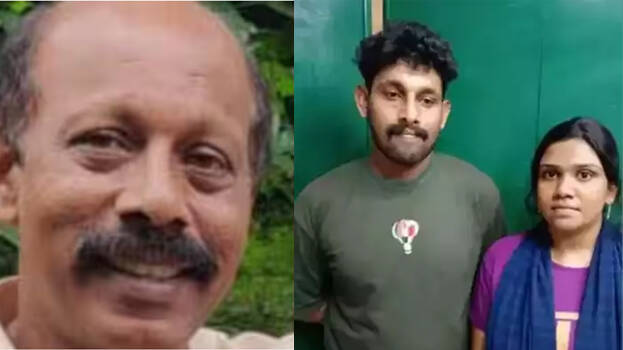 TIRUR: The main accused who were arrested in Chennai in the case of killing hotel owner Siddique (58) were brought to Kozhikode late last night. The said persons are Shibili (22), a resident of Cherpulassery Chalavara, Palakkad, who was an employee of Siddique's hotel, and his friend Farhana (19). Their friend Muhammad Ashiq (26), a native of Vallapuzha, was arrested in Palakkad the other day. The probe team has started questioning them.
Mecheri Siddique, the owner of Chic Bake Hotel in Kunanthupalam, was killed at D Casa Inn Lodge in Eranjipalam, Kozhikode on May 18th. The body was then chopped up and put in two trolley bags and dumped into a gorge at Attappadi.
The part above the waist was wrapped in plastic in one trolley and the rest in another trolley and dumped at the 9th bend. Malappuram SP Sujith Das led the search with Ashik and the remains of the body were found yesterday morning. Shibili and Farhana were caught from Chennai Egmore station area while trying to enter Jharkhand at 7 pm on Thursday.
Shibili was also the supplier at Siddique's hotel. He worked here for only 15 days. Meanwhile, when other workers complained about Shibili's misbehaviour, he was removed from the shop on May 18 afternoon. After half an hour, Siddique left the shop and later went missing. Siddique himself took two rooms in the hotel at Eranjipalam. The murder was at one of these rooms. The police are probing as to why Siddique took the room here.
After the murder, the accused transferred money through Google Pay on Siddique's phone and withdrew up to Rs 2 lakh from ATMs at various locations.
On May 22nd, Siddique's son filed a complaint with the Tirur police and the accused were arrested during an investigation. Siddique's car, which was used to transport the body, was found abandoned in a small area.
Relationship with Farhana behind the murder?
There are indications that Siddique and Farhana have known each other for months. The likely reason for the murder was revenge. The police also suspect that Shibili used Farhana for this purpose. Shibili did not know the relationship between them earlier. During the phone conversation, Farhana unknowingly revealed her relationship with Siddique. With this, Shibili felt a grudge against Siddique. It is hinted that it was Farhana who arranged Shibili a job at Siddique's hotel.
The police are also investigating whether they tried to set up a honeytrap using Farhana.
The body was cut with an electric cutter
The preliminary conclusion of the post-mortem is that Siddique was kicked in the chest which is the cause of death. The ribs are fractured. After killing, the body was cut with an electric cutter. Then the remains of the body were dumped in Siddique's own car.