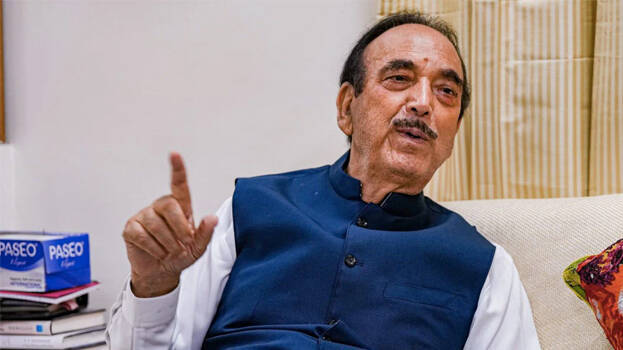 NEW DELHI: Former Congress leader Ghulam Nabi Azad criticized the opposition's move to boycott the inauguration ceremony of the new Parliament building. Ghulam Nabi Azad said that the opposition should not criticize the BJP government for constructing the new parliament building in record time, and congratulate them instead.
A new Parliament building was essential. It does not matter whether it is inaugurated by the Prime Minister or the President. He also said that he strongly opposes the opposition's decision to boycott the inauguration ceremony. He said that he is congratulating the central government on completing the construction of the Parliament building in such a short time which is not an easy task. Had I been in Delhi on the opening day, I would have attended the function for sure. Ghulam Nabi Azad added that he cannot attend the function as he had another program that day.
19 opposition parties, including the Congress, have announced that they will boycott tomorrow's inauguration ceremony of the new Parliament building by Prime Minister Narendra Modi. The opposition says that the inauguration should be done by the President.