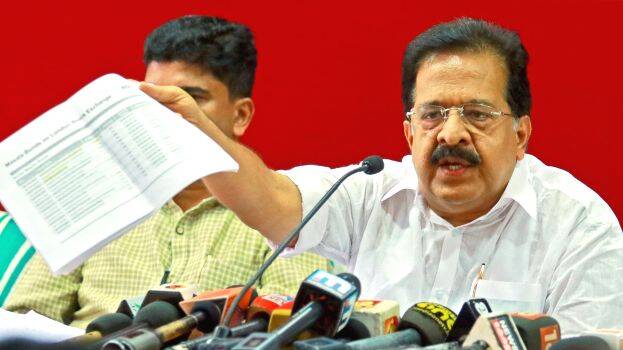 KOZHIKODE: Congress leader Ramesh Chennithala is back again exposing hidden details regarding the controversial AI camera deal. Chennithala said Akshara company had no previous expertise installing AI cameras but easily struck the contract to do so. The Congress leader alleged more corruption behind the shady deal and ergo released a set of documents showing the bias in giving contracts to Akshara company.
" The camera parts were just available for Rs 1 lakh, the market price and the online rates confirm this. Albeit this, Keltron purchased it for Rs 10 lakhs. I don't get the magic behind these numbers. When sent an RTI, Keltron chairman denied a response" Chennithala said.
" The whole deal is a shield to help prosper CM's close family members. The CM has not uttered a word regarding the opposition's doubts. The Keltron chairman is acting loyal to CM by not revealing names. Narayanamurthy's legal notice has been answered back and from that time, Mr. Murthy has remained mum for some odd reasons" Chennithala quoted.
Congress plans to protest peacefully in front of AI cameras on June 4th. Ramesh Chennithala said the congress won't allow the CM to easily sneak out from this quagmire of AI camera deals.