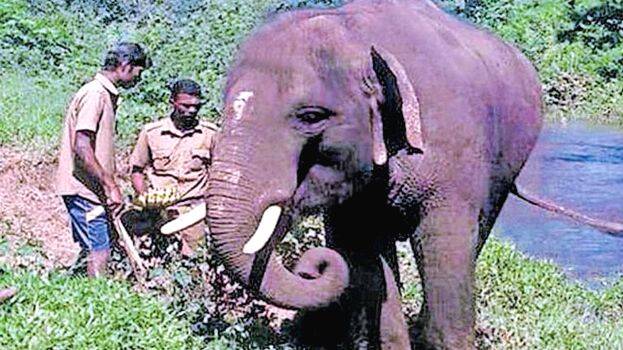 CUMBUM (THENI): The mission to tranquilize and capture the rogue tusker 'Arikomban' again will be in the presence of 'Arirajaja', one of three Kumki elephants. An elephant named Swayambhu was the first to arrive from the elephant sanctuary at Anamala. Later Kumkis named Udayan and Ariraja aka Muthu also came. Ariraja has a lot in common with Arikomban.
Ariraja, who was a elephants that preferred eating rice, was caught by the forest department and trained to become a kumki elephant. The elephant that destroys houses and ration shops and eats only rice was named 'Ariraja' by the locals. After being caught by the forest department, the name was changed to Muthu. In November 2019, Ariraja was caught and caged with the help of kumkis.
There are five people in the team to tranquilize Arikomban. It has been decided to capture the tusker and transfer it to Vellamala in Meghamala's Varashnad valley. Officials and kumkis will remain in Cumbum for a few more days.