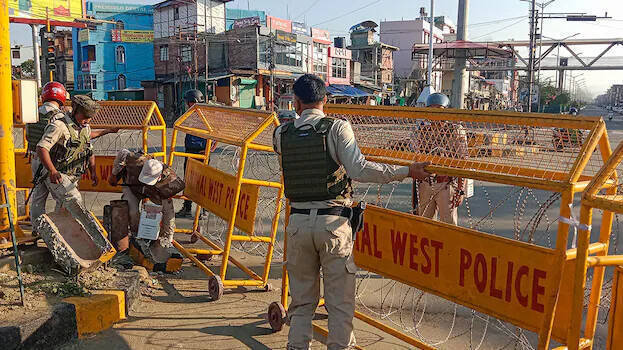 IMPHAL: Five including a policeman, were killed in a clash that broke out in Manipur yesterday. Twelve people sustained injuries in the attack and they have been admitted to different hospitals. Meantime, Union Home Minister Amit Shah will reach Manipur today for a three-day visit.
Amit Shah appealed to Meiteis and the Kukis to maintain calm and peace, and work for bringing normalcy in the state. He had earlier met with representatives of both parties and others.
The assailants set fire to several houses in Serou and Sugunu. There were reports of terrorists reaching many parts of the state with weapons. Chief Minister N Biren Singh said that forty terrorists have been shot dead in the last two days.
'The terrorists have weapons including AK 47. They are firing at people. They set fire to the houses of villagers. Strict action is being taken against the terrorists with the help of the security forces including the army. The attack was carried out simultaneously in five areas in and around the Imphal valley since 2 am yesterday. Forty terrorists have been killed so far,' said the chief minister.
The violence broke out last month, when tribal groups, mainly Kukis, protested against a demand by the Meitei community to be included in the Scheduled Tribes (ST) category, which would give them reservation benefits and access to forest lands. The violence broke out on May 3.