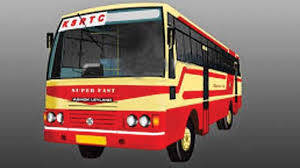 THIRUVANANTHAPURAM: No need for students to queue up in front of the KSRTC depot anymore. Student concession can be applied online just by paying a reasonable amount, that too through online means. The website will then give a notification about a date on which the student needs to just go to the depot and collect the concession card. The business is easy as that.
KSRTC has prepared a dedicated software to make things go online for students. Employees in the concession department will be trained with the software to do work with ease. According to reports, the training session has started from 26th of this month. The scheme will start from the 1st of next month. Apart from the school identity card, an Aadhar card or ration card copy should be submitted to avail concession.
The employees in the department will be provided a username and password to easily access the software. Meanwhile, the students who already paid for the concession will have real-time notifications on the status of approval of the concession card. For example; 'concession process ongoing', 'concession rejected', 'card printing'. Students can enter the website and easily check which stages their application is moving to.