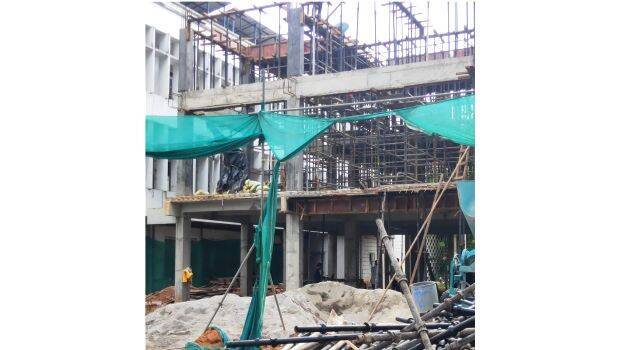 THIRUVANANTHAPURAM: It is the onus of the corporation to abide by proper building rules in the state. However, it is such a crippled state of affairs that another three-storied building is happening not in any place but in the corporation headquarters itself. The norms only allow construction 9m away from the road and that too only two-storied buildings. However, the corporation's construction is a shocking breach of the rules. In this premise, those who approached for permission to build homes were scared off by authorities with big sermons about the rules to be followed. Many have thus given away the hope to build homes albeit having more than 6 cent of land nearby this area.
The building construction comes in the Kowdiar heritage area and the corporation building is in the parking area of the headquarters. The permission from the pollution board and Fireforce are still pending but the work is progressing at a rapid pace. 85% of the land owned by the corporation now fills with buildings that are a far cry from the standards of the allowed 65%.
The corporation authorities plan to build an integrated command and control center that comes under the smart city plan. Reports also emerged that the corporation never asked for permission from the government to move with the project. If discussed the matter would have been put into the subject committee and then decided by the authorities.