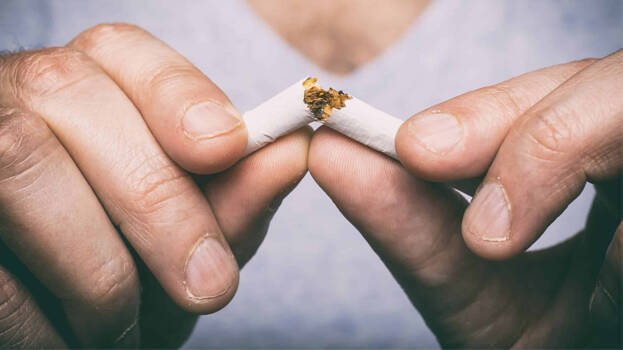 THIRUVANANTHAPURAM: Health Minister Veena George said that 'No Tobacco Clinics' will be started in health institutions including public health centers as part of strengthening the activities against tobacco. Through these clinics, counseling and specialized treatment to stop the use of tobacco will be ensured.
The Minister also stated that the Health Department will participate in the activities to make all educational institutions tobacco-free campuses. The minister made this clear in her 'World No Tobacco Day' message.
Since 1988, the World Health Organization has been observing 'May 31' as the 'World No Tobacco Day' with the aim of public intervention and awareness against tobacco use, which causes 8 to 1 million deaths and many fatal diseases in the world every year. This year's theme is "We Need Food, Not Tobacco". The message is to reduce the cultivation and availability of tobacco by prioritizing food production and food availability.
The State Health Department has been devising and implementing activities and schemes against tobacco use and the ill effects of tobacco. The state has set a precedent for the country in controlling smoking in public places and the sale of tobacco within the prescribed perimeters of educational institutions. Kerala has made significant progress in the field of tobacco control by banning the sale and use of e-cigarettes and tobacco products such as Panparak and Gudka. As a result of these organized efforts, according to the Global Adult Tobacco Survey 2 conducted by the World Health Organization, tobacco use in Kerala has come down significantly from 21.4% to 12.7%.