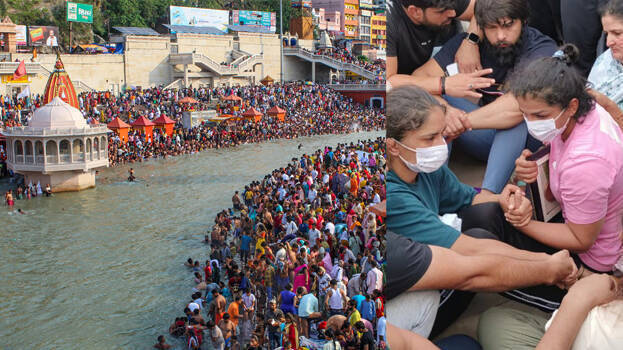 HARIDWAR: The Ganga Aarti Samiti has expressed its displeasure over the wrestlers choosing 'Har Ki Paudi' as a protest venue. As part of intensifying the protest against Brij Bhushan MP, wrestlers had announced that they will submerge their medals in the Ganga. However, they decided to postpone this following the intervention of farmer leaders.
Farmer leaders reached the spot and convinced the wrestlers against floating the medals in what was an emotional gathering at the Ganges Valley in Haridwar. The wrestlers handed over the medals to the farmers led by Naresh Tikait and gave the government five days to resolve the issue.

The wrestler will go ahead with their decision to submerge if a favourable decision isn't taken by the government in five days.