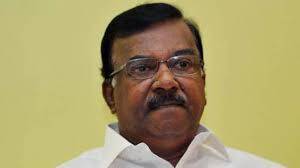 THIRUVANANTHAPURAM: Former minister and senior CPI leader C Divakaran, in his autobiography, revealed that VS Achuthanandan was bothered by the thought that he was made to sit in the opposition as part of some conspiracy. Divakaran's autobiography, titled 'Kanal Naiyan', will be released tomorrow.
The book also mentions the abrupt end to the solar strike. C. Divakaran says that in the controversial Harrison Plantation case, the then Forest Minister Binoy Vishwam signed the file at the insistence of the then Labour Minister PK Gurudas and he had advised him otherwise. C. Divakaran also explains the allegation that CPI leaders took bribes to hand over the Thiruvananthapuram Lok Sabha seat to an independent candidate. After Dr Bennett Abraham became an LDF independent candidate, doubts arose among the party workers. Divakaran says that there was a campaign that he was responsible as he had the duties of the district.
Chief Minister Pinarayi Vijayan will present the book to Rajendran at a function to be held at Ayyankali Hall tomorrow at 5 pm.