Actress and dancer Shalu Menon said the controversies have made her stronger. In an interview to Kaumudi Movies, she said that she was not a strong woman and became bold due to the controversies that embroiled.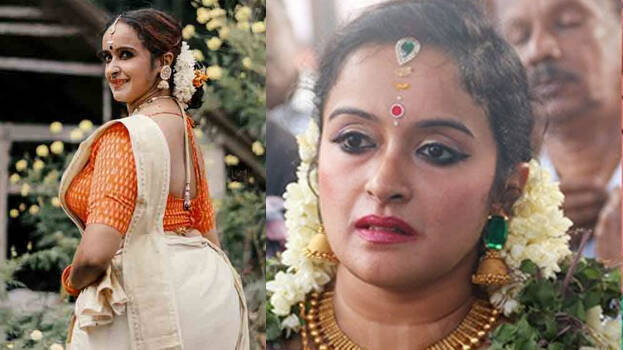 'In one way it was good. Was able to become bold and was able to identify people. When the controversies stoked, many from the film industry tried to avoid me. Have seen them again. I go and talk to them. I don't know how to behave keeping something in mind. I never lose my temper. I believe in God,' the actress said.

The actress revealed about her divorce. 'I have filed for the divorce. The case is going on. Decided to divorce as could not adjust to each other.

Thinking of remarriage. My mother is getting old. I need a companion. I have to run all this. I need a companion anyway. Not now, but slowly. Only after seeing and understanding the person. Cannot say whether it would be a love marriage.

When the anchor asked her what she would do to overcome the difficulties that come her way, she said that she will first chant the namams. I chant it daily, she said.