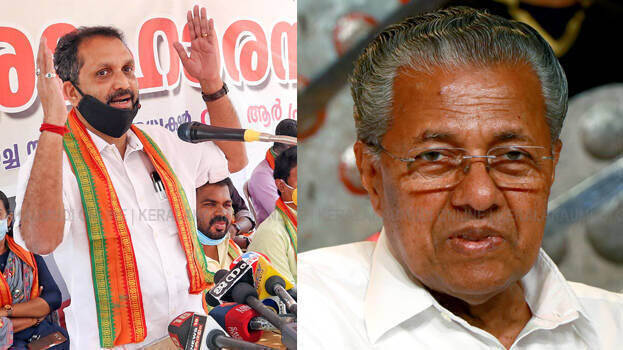 THIRUVANANTHAPURAM: The Loka Kerala Sabha is mired in controversy for the alleged money collection from NRI people. Now stepping in to make most of the issue, BJP state president K Surendran asked the CM to rescind his decision for money collection from NRIs for the Lok Kerala sabha event.
" For sharing stage with the CM, one should pay a whooping Rs 82 lakhs. What is this? The hard toiling work done by such people for years is being dashed in a moment by such condescending actions. The Communist party and the lackeys of CM Pinarayi Vijayan just eye into making a business out of everything. They have no respect for others' work but want to prosper amidst all turmoil" Surendran said.
"People with money can sit along with CM while the others will be shown the door". Surendran paraphrased the famous quote line 'Kadakku Purathu' (which means 'get out'), to ridicule the CM. The BJP leader also pointed out the custom of money-making as appalling and one which reeks of what real communism is all about. The BJP leader also asked the Ministers and CM to cut short plans to travel to America while the state is nearly teetering on the edge financially.