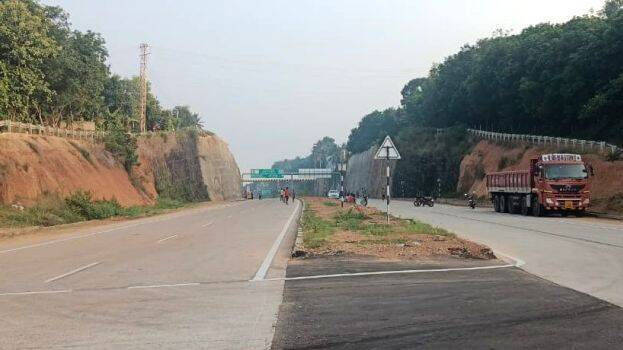 KOVALAM: The long wait of six years has ended as the Kazhakkoottam-Karode Bypass road is now opened to the public. The road will mostly benefit the natives of Thiruvananthapuram to easily connect with Tamil Nadu. Hitherto, it took an arduous journey for Thiruvananthapuram natives to hassle all the way through the Balaramampuram traffic and Neyyatinkara to reach Kaliakkavilai. The journey by all means covered nearly an hour's journey but with the new introduction of Kovalm Bypass, one could reach Karode in just 20 minutes. Another highlight is the 16.05 km concrete road built in the bypass which is the first one to turn active in the state.
The central government never waited for any official inauguration but opened the road to people. However, there have been worries coming of late from travelers. Most of the signal lights are not working while the street lights are yet to gleam. The work of the bypass was stymied for many years but got restarted again which moved at a swift pace completing works till Karode. The bypass also courted controversy earlier when the toll plaza started working in Thiruvallam before the road getting completed.
The passengers heading towards Kaliakkavilai can easily detour left into service roads to reach Poovar. There are also better ways to connect with Kanyakumari road which will cut the time taken by a large.