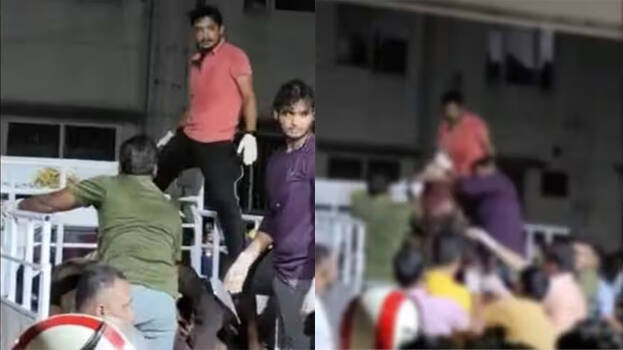 BHUBANESWAR: Youth Congress national president BV Srinivas has alleged that the bodies of those who lost their lives in the Odisha train disaster were treated with disrespect. He also shared video footage of the dead bodies of the accident victims being thrown into the goods autorickshaw on his Twitter page.
The video shows the dead bodies of train accident victims being carried and thrown into the goods autorickshaw one after the other. BV Srinivas shared the video with the caption 'They are humans, not animals'.
Meanwhile, Prime Minister Narendra Modi reached Balasore to assess the situation in the wake of the train disaster in Odisha. The Prime Minister had earlier held discussions with Railway Minister Ashwini Vaishnaw regarding rescue operations. He had also called an emergency meeting. Following this, he went to Balasore. Bengal Chief Minister Mamata Banerjee has also reached the spot.