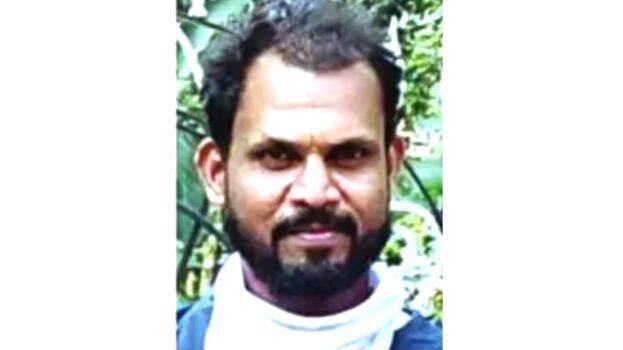 KASARAGOD: Prabhakar Nonda (42), son of Narayana Nonda of Paivalike Kalai, accused in the Balige Aziz murder case, was found stabbed to death. His brother Jayarama Nonda, who went missing after the murder, was taken into police custody from Karnataka. He is an accused in another murder case.
When Prabhakar was not seen outside yesterday morning after 7:30, his mother, Baby, searched for him and found him dead in the woodshed adjacent to the house. He had been sleeping in this woodshed for the past many days. Neighbors rushed to the spot after hearing the mother's cries and informed the Manjeswaram police later. The police also received information that his brother Jayarama had escaped from the spot. His car was also not there. The mother gave a statement to the police that she heard a commotion at around 2 am. Locals said that his brother came home only occasionally. Even when he did, he used to sleep inside the car only.
Prabhakar has several deep cuts on his neck and body. The cause of death is said to be a stab wound to the neck while he was sleeping.
Kasaragod DySP PK Sudhakaran, Manjeswaram Inspector PP Rajesh and SI N Ansar are leading the investigation.
Jayarama is an accused in the case of killing Balige Aziz years ago. The police said that both the brothers are also accused in theft cases. Postmortem of the body was conducted at the Kasaragod General Hospital.