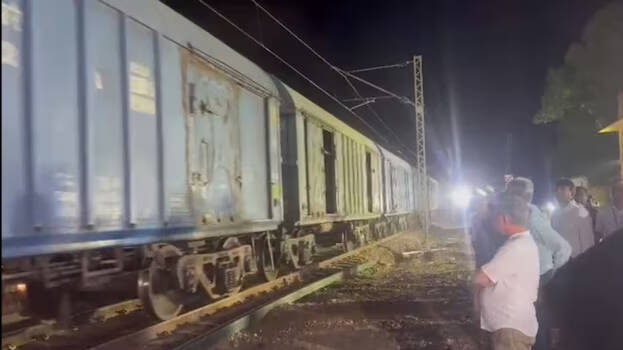 BALASORE: The railways restore train service in Balasore two days after the train disaster. The service resumed after more than fifty hours of repairs on the railway track. Railway Minister Ashwini Vaishnav was present there at that time.

'Repair works of the tracks were completed in 51 hours. The movement of the train is normal,' the minister said. He has also tweeted the visuals of it.



The one that happened in Odisha on Friday was one of the worst train disasters the country has ever seen. Three trains were involved in the accident. 275 people died in the accident and more than 1,100 people were injured. Presently more than 260 people are undergoing treatment. Nearly 900 people have left the hospital. Railway Minister and Prime Minister Narendra Modi had reached the spot and assessed the situation.
Meantime, the railway board recommended a CBI probe as suspicions of sabotage were raised behind the train disaster. It is suspected that either the electronic interlocking system, which ensures that trains pass safely on fixed tracks, or the point machine, which connects the tracks as needed to divert the train's course, has been tampered with. The CBI team will reach Balasore as soon as the central government's permission is obtained.

The railways had clarified that the cause of the accident was not the fault of the loco pilot or technical fault in the signaling system. The railway safety commissioner's preliminary inquiry found that the green signal given to the Coromandel Express to go through the main line was later withdrawn and the train, which was traveling at a speed of 128 kmph, suddenly turned into the loop line and hit the goods.