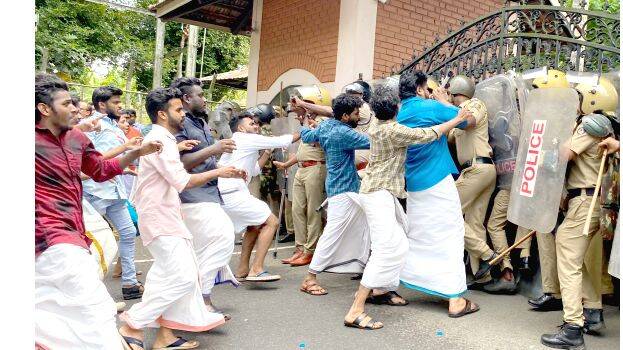 KANJIRAPALLY: Minister R Bindu has asked for a report on the suicide of Sradha Sathish(20), a student of Amal Jyothi College of Engineering. The minister has given orders to the higher education PS Ishita Roy to proceed with the report. " The report is being asked as per the allegations brought by the victim's father," said Minister R Bindu.
Last Friday night, Sradha was found hanging in the hostel room by her roommates. Earlier that day, her phone was seized by school staff for using it inside a lab.
Sradha's father Sathish pointed fingers at the faculties saying it was repeated torture by the teaching faculties that forced his daughter to such an ill decision. The college authorities covered the suicide angle from doctors but said it was just fainting. Sradha's father says if the authorities had revealed the truth, proper treatment would have reached his daughter.
Meanwhile, SFI conducted a march towards Amal Jyothi College which turned violent after police shielded the gate. However, the students opened the gates bringing in calls for a revolution inside the campus. The police arrested the SFI cadres to bring back normalcy.