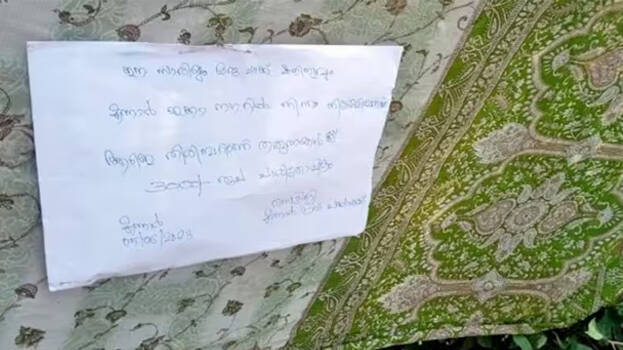 IDUKKI: On the way to Munnar, a green worn-out saree may catch your eye. A board is also fixed along the saree announcing a reward of Rs 3000 for anyone finding the owner of the clothing. The board and reward were fixed by panchayath authorities, and all for one embarrassing reason.
The authorities in Munnar are striving for a green Munnar project, to bring waste disposal on streets to zilch. However, the cleaning workers from Panchayath found a plastic cover on the road containing a mixture of clothing to stale food waste. The workers alerted the panchayath about their findings.
Hearing the news. Munnar Panchayath secretary K N Sahajan reached the spot. In a bid to find out the culprits behind the act, the panchayat decided to go archetypal putting up a notice to help find the owner with a modest reward and embarrass them.