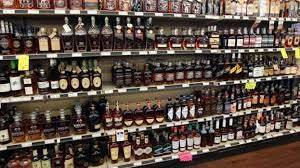 THIRUVANANTHAPURAM: BEVCO outlets selling foreign liquors will henceforth put English and Hindi boards along with the vernacular Malayalam. BEVCO chairman Yogesh Gupta has ordered big reforms. As per officials, many foreign tourists and people from other states are finding it arduous to locate the outlets as hitherto the name boards only had Malayalam scribblings. The menu card and details will be written in both English and Hindi to attract more customers.
The new reform also calls for better facility and cleanliness in outlets. If found any failures in conforming to the new reforms, the district auditing team(DAT) should prepare a report and inform officials. The outlet manager or DAT officials will have to bear the brunt for failures found.
The electric works and computer in outlets should be in working condition. Special funds are being allotted to this and the onus falls on the regional manager to check whether all the work is in place. The warehouse manager and regional manager should reach outlets and should give necessary instructions to shop workers if needed. Reports are abundant about rude conduct between shop employees and customers. Those shop workers behaving badly with female customers will have to face police actions.