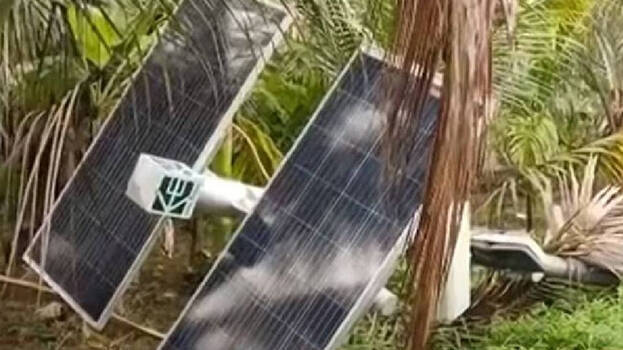 PALAKKAD: A car damaged an AI camera installed to identify traffic violations. The camera installed at Ayakatt in Vadakencherry was damaged in an accident that happened at 11 pm last night. The stand on which the camera was installed was also damaged. The police started an investigation to trace the vehicle that did not stop after the accident. However, it has not been found yet. It has to be clarified whether it was accidental or intentional.

The decision of the authorities is to impose fine from the vehicle owners if the camera is destroyed in collision. In cases leading to legal action, the motor vehicle department will pay for repairing the camera. The amount will be reimbursed to the department of motor vehicles on completion of the case. 10 newly installed cameras were destroyed in vehicle collision.

Meantime, a review meeting related to the AI camera will be held today. Transport Commissioner will also participate in the meeting chaired by Minister Antony Raju.