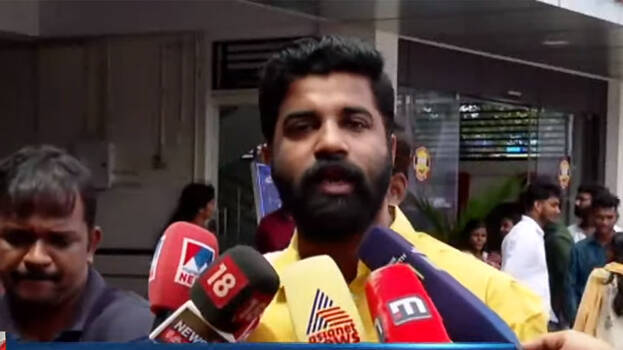 KOCHI: SFI state secretary PM Arsho on Friday said that the conspiracies in the mark list controversy would soon come out. Speaking to the media, Arsho said that the SFI unit in Maharaja's College has no involvement in the issue and that the name of the organisation should not be unnecessarily dragged into the matter.
"You had earlier reported that I passed the exam by correcting the marks. Now, you have realized that this is false. However, the media is not able to convey this to the public in the right way. SFI has made its stand clear in the fake document incident. So, you should not try to put the blame on the SFI in the incident," Arsho said.
"Many people alleged that I was involved in the fake document incident. Although they claimed that they have evidence to prove this, none of them have produced any evidence so far. KSU state president said that he has evidence to prove my involvement in the matter. Then why is he not producing the evidence? You should ask them to produce the evidence. They had said that they will apologise if I am proven innocent. Where are they now? Those raising allegations should come up with evidence. You should not try to destroy an organisation by spreading fake news. It won't collapse," Arsho said.
Meanwhile, the Examination Committee report found that there was no merit in the complaint filed by PM Arsho against a lecturer. Arsho had complained that lecturer Vinodkumar had intervened to help a KSU student get more marks in the re-evaluation. The Examination Committee has handed over the report to the Principal. The report also stated that there was no abnormality in the student getting 12 marks more in the re-evaluation.