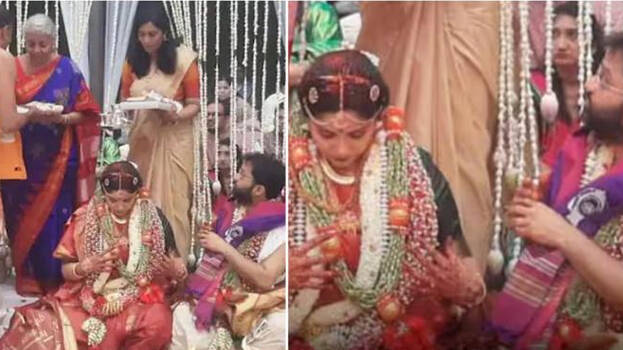 BENGALURU: Union Minister Nirmala Sitharaman's daughter Parakala Vangmayi got married in a simple ceremony held at her home in Bengaluru. Parakala got married to Prateek Doshi, an official in Prime Minister Narendra Modi's office. Only close relatives and friends attended the marriage held at home. The ceremony was presided over by seers from Udupi Adamaru Mutt. The video of the wedding, which was held in a completely private ceremony, has surfaced on social media.
Vangmayi is working as a feature writer in the Books and Culture section of Mint Lounge. Prateek Doshi is reportedly an Officer on Special Duty in the Prime Minister's Office (PMO). He is currently in charge of the Research and Strategy Department of the PMO. A native of Gujarat, he was promoted to the post of Joint Secretary in June 2019.
Prateek Doshi did his MBA from the Singapore Management School. Prateek Doshi had worked as a research assistant at the Gujarat Chief Minister's office when Narendra Modi was the Chief Minister of Gujarat.