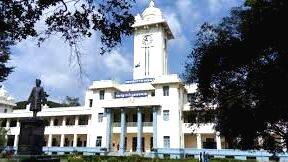 Decision taken at the Syndicate meeting
THIRUVANANTHAPURAM: Syndicate meeting has decided to start four-year undergraduate courses at the Kariyavattam campus of Kerala University this year itself. Three or four courses in science and humanities subjects will be started. Courses will be allotted to other interested colleges also this year. Colleges offering undergraduate and postgraduate courses for 10 years can apply. Courses that are in demand should be started. The meeting also decided to complete the proceedings within a week.
The syndicate disqualified 39 people who rigged the college union elections. 27 people had passed the age limit and 12 people had completed the course. Their positions will be left vacant. Their fraud was discovered during scrutiny. The university union election process will begin on Monday.
The meeting also decided not to assign a Senate representative to the search committee to select the Vice-Chancellor. Syndicate members pointed out that they have received legal advice that the Senate need not convene to appoint the representative as the High Court has stayed the Governor's decision to set up the search committee. VC Dr. Mohanan Kunnummal opposed but the majority opined that no representative should be given.
Action has also been taken to take back the certificates of 37 students who passed by correcting their marks. Irregular mark lists were canceled after Dr. Mohanan Kunnummal became VC. The Syndicate has assessed that the legal department has cheated by not informing the court about this. As the court was informed that the investigation was going on, the degree was ordered to be awarded until the investigation was completed. The syndicate decided to appeal against this and inform the court about the cancellation of the mark list. The correction has been made in the marks of BSc Computer Science, Travel and Tourism students for the year 2016-19.
The syndicate also decided to issue a memo to Assistant Registrar Ajith Kumar, who was found guilty of summoning an employee to the varsity within days after she gave birth.