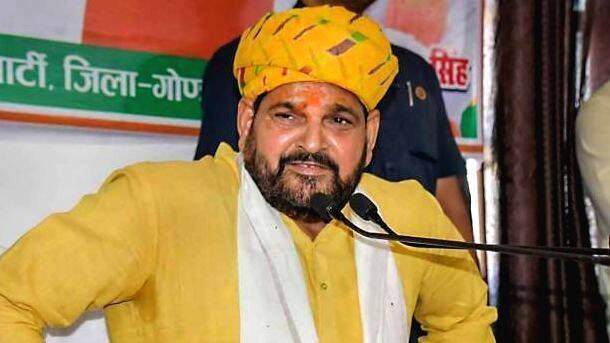 NEW DELHI: Brij Bhushan Singh, president of the National Wrestling Federation and BJP MP, who is under investigation in a sexual accusation complaint, has announced that he will contest again in the Lok Sabha elections in 2024. Brij Bhushan was responding to the media when he came to participate in the Samyukt Morcha meeting organized by the BJP in Kaisarganj.

Brij Bhushan said that BJP will form the government again in 2024 with a huge majority and will win all the seats in Uttar Pradesh. He added that he will contest from the Kaisarganj Lok Sabha constituency itself.
Brij Bhushan came to the conference venue from his home by conducting a road show accompanied by hundreds of cars. The rally, which was to be held earlier in Ayodhya, was postponed at the last moment in the wake of protests by wrestlers.
Last day, the central government had assured in the discussion with the wrestlers that they will complete the investigation and issue the charge sheet by the 15th of this month in the sexual assault complaints filed against Brij Bhushan Singh. Brij Bhushan's public announcement that he will contest in the elections comes after that assurance. In the context of the assurance given by the Centre, the wrestlers had suspended their strike programs till the 15th.