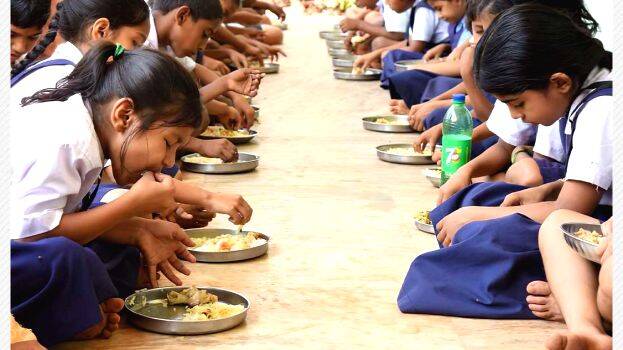 KOZHIKODE: The government has once again neglected the demand to increase the mid-day meal funds for schools. With meager funds not being enough, many head teachers are trapped by taking loans to ensure that their children's meals do not fail. The funds allocated by the government during 2016-21 are still being followed for mid-day meals for nearly 30 lakh children in over 12,200 government-aided schools in the state.
Petitions were submitted to officials ranging from the Minister of Education to the Chief Minister. A hunger strike was also announced last Onam, yet the education department is continuing its usual refrain. When the Minister of Education was met at the beginning of the new academic year, his suggestion was to seek the help of people's committees and local bodies.
Mid-day meal is for children from pre-primary to 8th standard. A committee consisting of school teachers, PTA, cook, and student representatives is in charge.
Meanwhile, the petition filed by the PTA and Noonmeal Committees of various schools in the state will be considered in the High Court today. If the problem is not resolved, schools are planning to stop serving eggs and milk. Unable to bear the financial strain, many schools have stopped serving eggs.
In schools with more than 100 students, there are head teachers who are yet to receive more than two and a half lakh rupees in terms of food provided as per government norms in the last academic year.

Rupees 6-8 per child
Rs 8 per head where there are 150 children. Rs 7 per head for up to 500 children. Rs.6 per head for strength above that. There is no answer to the teacher's question of how to provide milk, eggs, and vegetables at today's prices with this amount. The officials are not unaware of this, but there is no solution.
' We approached the High Court when we lost faith in the government.
-G. Sunil Kumar, General Secretary,
Kerala Private Primary Head Association