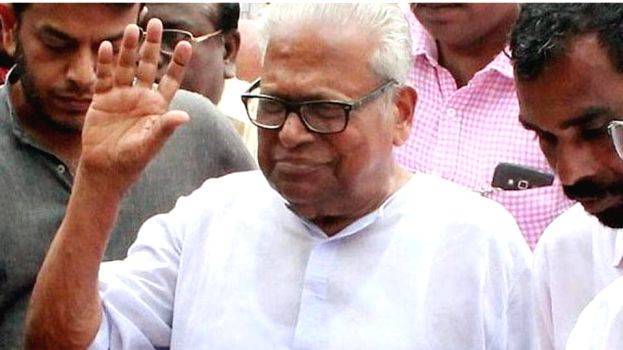 THIRUVANANTHAPURAM: Administrative Reforms Commission Chairman V S Achuthanandan has rapped Kerala police in the light of Peerumedu custodial death.

"Policemen who believe in beating up people and killing them should be suspended from service. Even today there are policemen who see third-degree torture as a smart job and it is high time that practice is ended.

Veteran CPM leader had the other day said in the assembly that allegations raised against the police in recent times are of serious nature. "The government should take necessary action to prevent such incidents in the future. Just imagine what would have been the situation if judicial power had also been given to the police? It was the Oommen Chandy government which had decided to give judicial power to the police while the Left government has not taken any decision on it," VS had said in the Assembly.