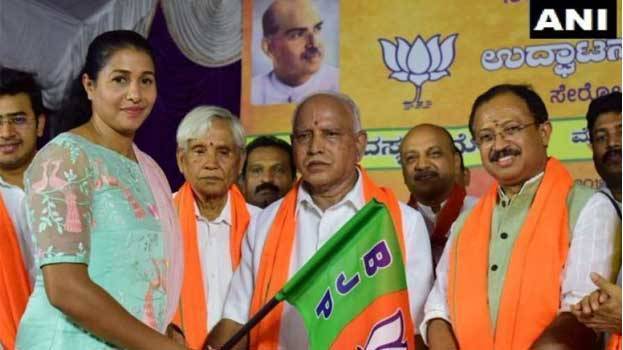 NEW DELHI: Former long-jump star Anju Bobby George has rejected rumours that she joined the BJP. "I had actually gone to see our family friend and Minister of State V Muraleedharan. At that time some function was going on there to join party members and the party workers received me by handing over a BJP flag to me. The report that came in certain news agencies was wrong. Minister V Muraleedharan himself has clarified this. Sportspersons belong to all persons and I have no intention to join any party," she told an online media on Saturday.
Earlier in the day, V Muraleedharan clarified that she had not joined the BJP. She had actually come to see me. But what happened was she was photographed holding the BJP flag along with Karnataka BJP leader B S Yedyurappa.

The news agency ANI had reported that Anju Bobby George, India's first athletics medallist at the World Championship, joined BJP on Saturday.
She joined BJP in the presence of Karnataka BJP President B S Yeddyurappa.