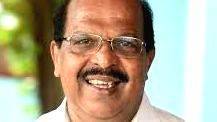 THIRUVANANTHAPURAM: The government has settled scores with a government clerk with Alappuzha Resthouse by stopping his annual salary increment - the offence he did for getting this punishment was that he had failed to give Minister G Sudhakaaran a room in the guest house for stay.

It was clerk Pradeep Kumar, who was penalised in this regard on Monday while there was no action against Executive engineer V V Ajit Kumar.
Both were even handed over the charge sheet as per the recommendation of the Public Works Vigilance department.

The incident happened on October 26, 2017 at Alappuzha guest house when VIP room No 2 was not allotted to the minister while an additional secretary of the finance department under the Non-VIP category was allotted the room.

Clerk Pradeep's explanation is: "In the rest house, there are four AC rooms including two VIP rooms. On October 20, Administrative Reforms commission staff and sub-collector had booked each room. The executive engineer had instructed me to book a room in the name of finance secretary.

I came to know that he is an additional secretary only after allotting the room. The official was given the room, thinking that No 1 VIP room was vacant. And, I was unaware of the fact that repair works were going on in the room."

But his last point was contented and rejected by Ajit Kumar.
After verifying explanations from both officers, joint secretary C S Sasikala issued an order stopping Pradeep kumar's this year's annual salary increament.