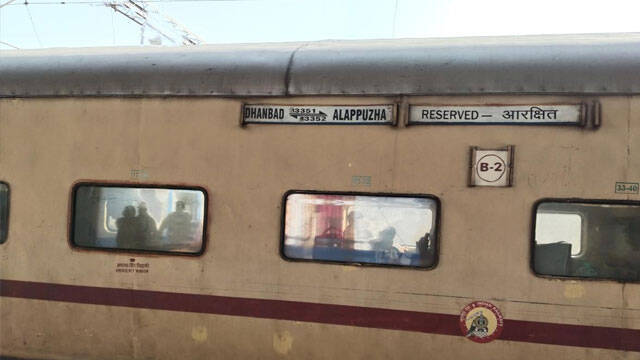 ALAPPUZHA: After a brief hiatus, the smuggling of ganja via Alappuzha - Dhanbad Express has resumed giving shivers to passengers and the authorities. Four kilos of ganja, hidden inside biscuit packets, were found in the Dhanbad Express yesterday during an inspection conducted by the Excise Enforcement and Anti-Narcotics Special Squad and the RPF.
In the past two years, the excise team has seized more than 160 kg of ganja from more than 25 trains in the district. But interestingly, the owners have been elusive with no single arrest reported. Marijuana and other banned items mostly come from Andhra, Tamil Nadu, Karnataka, Orissa, and Maharashtra.
Dhanbad Express has now earned ill repute and is notorious for being the den of smugglers from other states. The Excise department are clueless about the origin of the mafia and have hitherto failed to make any leeway into the case. The mafia is mostly eyeing the customer base in tourists flocking to Alappuzha and migrant workers who are big in numbers in the district.
Latest news:
CCTV footage being studied
Shunting workers are also under surveillance
It was reported that ganja bags were being handed over while the train was being cleaned