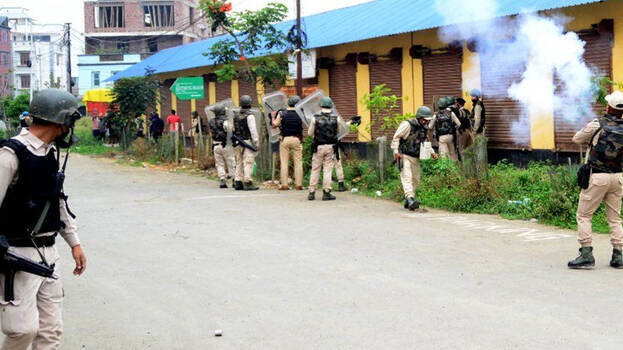 IMPHAL: Tension in Manipur is still on the rise as one person was injured in the firing in Naranseina. It is not clear who is behind the incident.
Meanwhile, protests against evictions in Imphal's New Lambulane are gathering pace. The residents complained that they were forcibly evicted without prior notice. Meitei FAMBEI, a representative organization of Meitei, has called for a protest. The protest is against the central government and the Kukis. As part of this, Meitei FAMBEI decided to observe 'Black September'. A call has also been made to tie a black flag in front of the houses. The protest will last until the 21st of this month.
The opposition alleges that the central government is the reason for the unrest in Manipur. They also alleged that neither the Center nor the state is doing anything to end the conflict. The CBI had taken over 27 riot-related cases yesterday. Out of these 19 cases are related to violence against women. Other cases are murder and kidnapping.