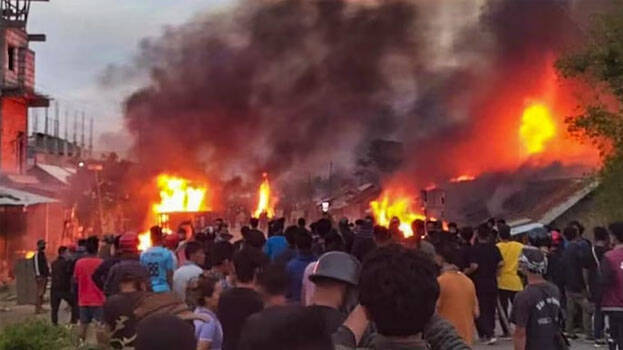 IMPHAL: The state government has enlisted the assistance of a retired army officer to quell the violence in strife-torn Manipur. Retired Colonel Nekthar Sanjenbam has been appointed as the Senior Superintendent of State Police. He was the leader of the surgical strike across the Myanmar border in 2015. Sanjenbam is a distinguished recipient of the second and third highest peacetime military honours, the Kirti Chakra and the Shaurya Chakra.
His appointment is for a five-year term. The order issued by the State Home Secretary on the 28th indicates that he assumed his role from the 24th of last month. The order also specifies that this decision was made during a meeting of the state cabinet on June 12. This announcement comes in the midst of recent incidents in which more than 10 people lost their lives and over 30 individuals sustained injuries in the last five days.
Simultaneously, the government successfully evacuated the last 10 Kuki families from New Lampulain in Imphal. Twenty-four Kuki individuals who had remained there even during the riots were evacuated. All 10 families were compelled to relocate to Motbung in Kangpokpi district, where the Kuki community resides. Kuki sectarians have alleged that they were forcefully removed from New Lampulain. They claim they were not afforded the time to collect anything beyond their clothing and were forcibly transported in vehicles. This evacuation was carried out on the directive of the Ministry of Home Affairs with military personnel overseeing the process.