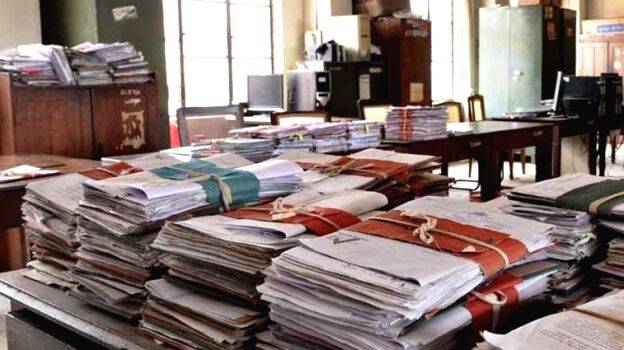 THIRUVANANTHAPURAM: Revenue department has ordered the creation of the post of Law Officer in the Land Revenue Commissionerate. To avoid additional financial liability due to this, the existing posts of Mochi and Dafedar have been discontinued. Those who were working in these two posts will be transferred to the post of Peon/ Office Attendant. The Law Officer post will be in the rank of Additional Secretary. Salary will be above 2.5 lakhs.
'Mochi' is the revenue department's name for those who stamp and glue government letters. Dafedar is the 'Sepoy' who helps the Collector in the District Collectorate. This post is present in the Land Revenue Commissionerate also. The pay scale of both the posts is 23,700-52,600.
Law officer
From the various offices under the Land Revenue Commissionerate, various matters like legal advice and land-related appeals and revision petitions come up for consideration. The Land Revenue Commissioner is often a party to petitions filed by private individuals, firms and organizations in various courts. About 120 rules and regulations handled by the revenue department, amendments made from time to time and orders issued by the High Court and other courts will have to be considered and legal decisions will have to be taken. It is in this situation that a law officer is required. Any officer not below the rank of Joint Secretary in the Legal Department of the Government Secretariat shall be appointed on deputation. Deputy Secretaries of the Law Department have been appointed as Law Officers in all District Collectorates. A Law Officer is required in the Land Revenue Commissionerate to supervise their activities. The post of Law Officer exists in the Survey and Land Boards under the Revenue department as well.