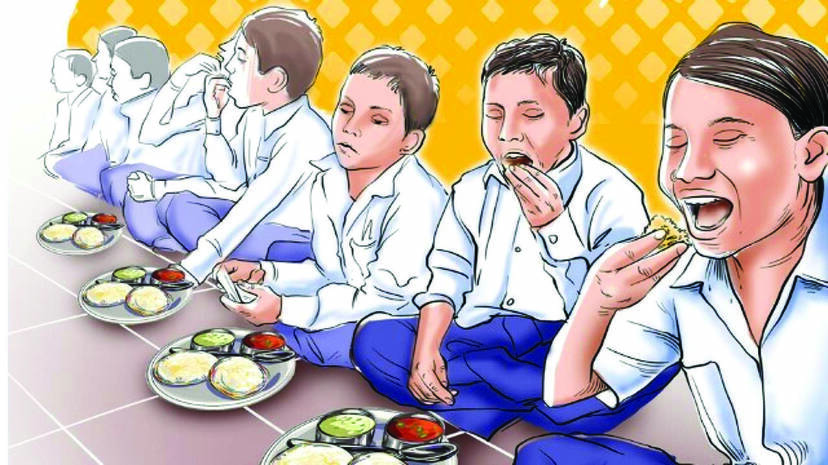 THIRUVANANTHAPURAM: 130 crores of debt is owed to head teachers for three months to ensure that children in aided schools do not go hungry. This amount covers the months of June, July and August. There is uncertainty regarding how long this financial burden will persist.
Under the school lunch scheme, the central government bears 60 percent of the cost with the state covering the remaining 40 percent. If the number of students receiving meals is less than 150, they will receive Rs 8 per child, Rs 7 for up to 500 children and Rs. 6 for over 500 children. It's crucial to note that the food should be prepared using cooking gas.
Currently, a dispute exists between the central and state governments over the allocation of funds which are insufficient compared to the actual expenses. The state government argues that the Centre should provide the additional funding, while the Centre contends that funds are delayed due to the state's lack of clear responses to inquiries. Headteachers are being compelled to dig into their own pockets to prevent children from going hungry. At the primary level, headteachers are responsible for this task and in schools up to the 8th grade, one or two teachers are designated based on the student population. Some schools must prepare meals for as many as 1200 to 1500 children.
The state government has introduced a unique scheme for the distribution of eggs and milk, but so far, no funds have been allocated for this project. Teachers' organizations express their dissatisfaction insisting that the state needs to provide financial support.
General Secretary of K P P H A, G Sunilkumar, suggests that the egg and milk distribution project should be postponed until the crisis is resolved.