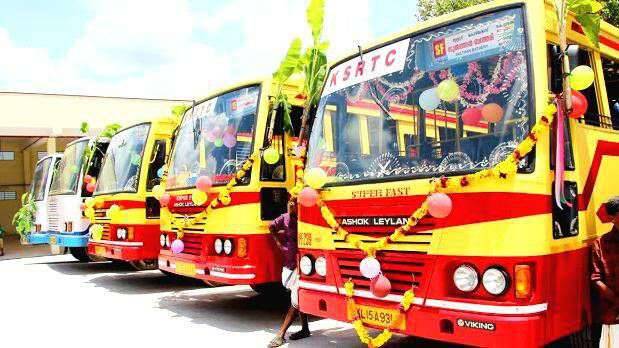 NEDUMANGAD: A female student had to walk 12 km to reach her home after a KSRTC bus conductor denied her balance money for the ticket purchased. According to the complaint, the conductor fumed when asked about the balance money. The girl pleaded for balance two times but was not just denied but shamed publicly by the conductor. In a final act of insult, the conductor forced her out of the bus and made her walk home. The ninth-standard student who faced the deplorable insult is a Chullimanoor native.
The incident happened on the 5th of September. The girl, who is a student of Nedumangad Government Girls Higher Secondary School, boarded the RSK 244 bus at Nedumangad KSRTC depot at 6:45 am. She had a Rs 100 currency note and gave it to the conductor. In return, she received just Rs 18 as a balance while the conductor asked her for some more time to pay her back.
However, the girl's father filed a complaint with the Nedumangad police that mentions that despite asking for balance money twice, the conductor got angry in front of other passengers, insulted the child, and forced her out of the vehicle. The girl asked for the balance money after the bus reached her stop but was shamed by the conductor.
The girl went through shame and was left teary-eyed. She was left with no idea about how to return back home with no money. So she decided to walk. The girl reached home very late that day. She was also crying which alarmed the parents. It was later that the whole incident came to light. The girl's father reached the bus depot and inquired the same with the conductor but got verbally assaulted. It was at this stage that the parents decided to move ahead with the complaint.