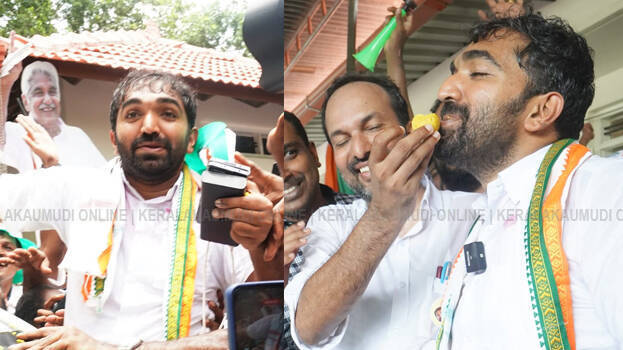 THIRUVANANTHAPURAM: Bigg Boss star and director Akhil Marar extended his congratulations to Chandy Oommen, who secured a resounding victory in the Puthupally by-election. In a video shared on social media following the announcement of the election results, Akhil Marar emphasized that Chandy Oommen's triumph in Puthupally was not just a win for him personally but also a win for the principles he represents.
Marar stated, 'When we talk about Chandy Oommen's victory in Puthupally, it's not just about his individual success; it's about the victory of his unwavering dedication and the values he has stood for over the past five decades. That, undoubtedly is one of the key factors contributing to his remarkable win.'
He went on to highlight another crucial aspect of Chandy Oommen's victory. Marar remarked, 'Even those who previously criticized and opposed Oommen Chandy particularly during the solar issue, have had a change of heart. Many who had once vehemently attacked him now stand in support of Chandy Oommen. This shift in sentiment is another significant factor behind his victory.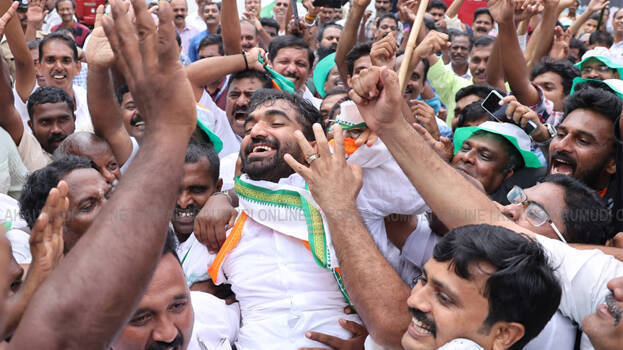 Marar then delved into the broader political context, noting 'The third factor we must consider is that the Communist Party had been in power in the state for the past seven years. However, it's important to clarify that being against the left during this time doesn't necessarily mean being against the government as a whole. It reflects a broader sentiment of dissatisfaction with the administration. This prevailing sentiment also played a role in Chandy Oommen's success.'
He concluded by emphasizing that Chandy Oommen's challenge moving forward is to address and mitigate these factors to ensure continued success. 'Chandy Oommen's task now is to work diligently on addressing these factors that contributed to his victory. He must transform these reasons into a personal commitment to excellence. Victory today should not lead Congress supporters to overconfidence or a desire to simply topple the Communist Party. What we must always remember is that success is a result of performance excellence. Only by consistently excelling can we create a favourable environment for the future.'