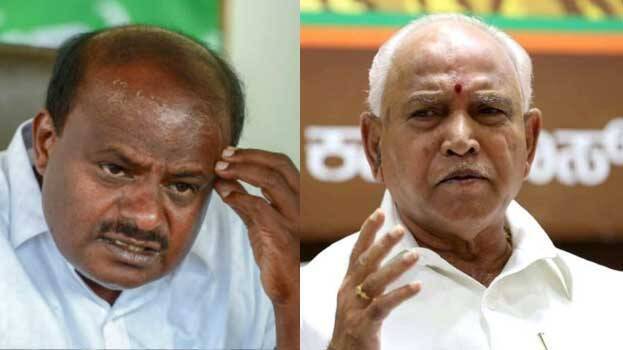 BENGALURU: JDS leader and former Karnataka Chief Minister HD Kumaraswamy said that his party has not held any discussions with the BJP regarding seat sharing for the Lok Sabha elections. BJP leader BS Yediyurappa had earlier stated that his party reached an understanding with the JDS leadership regarding seat sharing.
Yediyurappa, who is also a former Chief Minister, announced that four seats will be allotted to JDS in the upcoming Lok Sabha elections. He also stated that an understanding has been reached with the JDS regarding Mandya, Hassan, Bengaluru Rural, and Chikkaballapur seats. However, Kumaraswamy responded that what Yediyurappa said was only his personal opinion and that the JDS did not reach any agreement with the BJP regarding seat sharing.
"Apart from two or three meetings with the BJP leadership, we have not held any discussions regarding seat sharing. Discussions are going on to face the elections along with the BJP. We need an alternative to the present Congress government that is looting the people," Kumaraswamy said.