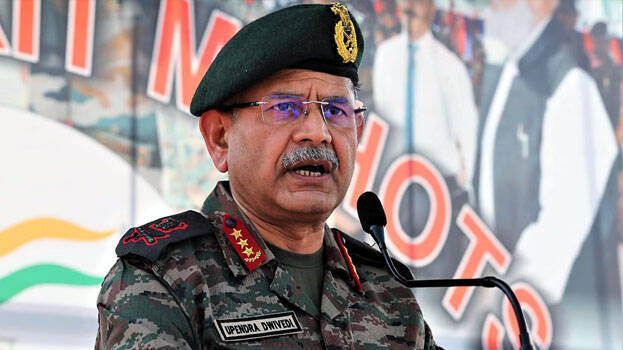 SRINAGAR: Lieutenant General Upendra Dwivedi, the head of the Northern Command, said that the Indian Army is ready to face any challenge. He added that the Indian army on the Indian borders with countries like Pakistan and China is well-equipped. Dwivedi was speaking to the media at the three-day North Tech Symposium organized by the Indian Institute of Technology, Jammu.
Dwivedi said the situation in Ladakh is calm and as the military chief of the Northern Command, he will not allow foreign forces to cross the country's borders. He added that 46 terrorists were killed in the last nine months and 37 of them were foreign terrorists. He stated that the participants of the symposium presented many military technologies and that, the drone technologies of the army will be improved.
China and India have been at loggerheads over the border in eastern Ladakh for the past three years. Relations between the two countries have been strained since the conflict that followed the martyrdom of 20 Indian soldiers in an encounter with Chinese troops in the Galwan Valley. On August 13 and 14, the two countries held the 19th round corps commander level Meeting at the Chushul-Moldo border.
Meanwhile, Rahul Gandhi, who was on a nine-day visit to eastern Ladakh, criticized Prime Minister Narendra Modi for lying to the opposition regarding Chinese infiltration in eastern Ladakh.