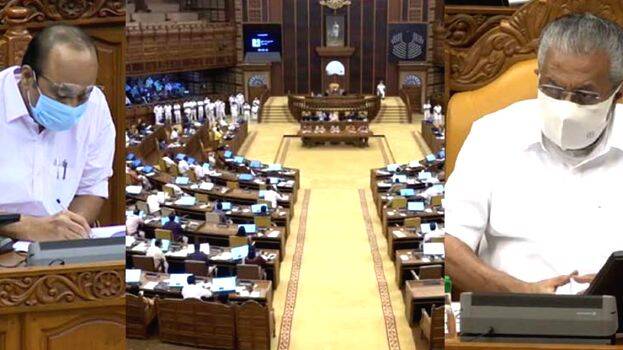 THIRUVANANTHAPURAM: Allegations and counter-allegations were raised in the adjournment resolution brought by the Opposition pointing out that the LDF government hunted Oommen Chandy in the solar harassment case. Leader of Opposition VD Satheesan alleged that there was a criminal conspiracy against Oommen Chandy. He said that Chief Minister Pinarayi Vijayan, who summoned the complainant to his office and made her write a complaint, was the first accused in the conspiracy. He also demanded that the CBI should investigate the conspiracy.
Shafi Parambil, who moved an adjournment motion, said that the CPM should apologize to the people for trying to eliminate the popular leader.
Denying the allegations, Chief Minister Pinarayi Vijayan said that his government did not hunt Oommen Chandy. He also said that the government's stand was that Oommen Chandy should be punished only if he was found guilty. In response to the adjournment motion discussion, the Chief Minister said that the government would take necessary action after legally examining the CBI report that there was a conspiracy behind the complaint. He also said that the government did not receive the CBI report.