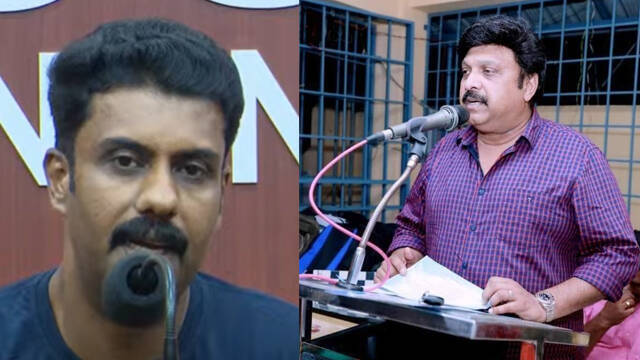 THIRUVANANTHAPURAM: Advocate Feny Balakrishnan revealed that the survivor in the solar harassment case had not written a letter. Feny Balakrishnan while addressing the press meet in Thiruvananthapuram said the draft of the complaint was given by the survivor and this draft was taken to Balakrishna Pillai's house.
The names of Oommen Chandy and Jose K Mani were added in the letter claimed to be that of the survivor by Saranya Manoj. Feni Balakrishnan, the survivor's lawyer, revealed that K B Ganesh Kumar and Saranya Manoj are the main masterminds.
'Saranya Manoj and Pradeep added the names of Oommen Chandy and Jose K Mani as per the directive of Ganesh Kumar. After being released from jail, the complainant went straight to Saranya Manoj's house and stayed there for six months. When ministerial berth was denied to Ganesh Kumar, Oommen Chandy's name was written to defame him. The names were written in the car on the Kottarakkara-Thiruvananthapuram route. The complainant held a press meet with that letter,' said Feny.
Feny said that he has many documents including the CD in his hand. Many had approached for it. Ganesh Kumar had offered me even the post of public prosecutor. It was Ganesh Kumar's PA who was paying the lawyer fees for the complainant, said the lawyer.