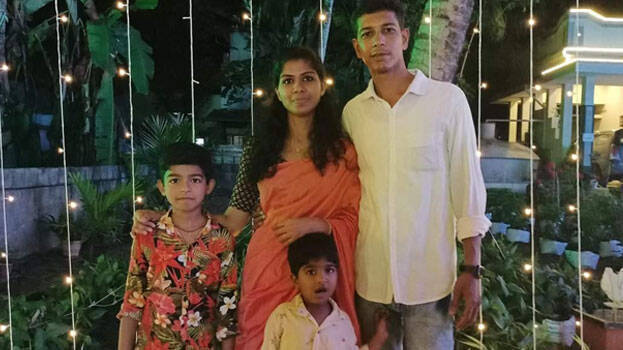 KOCHI: More information is out in the case of a young couple taking their lives after suffocating their children to death. Online loan is suspected to be the reason for suicide. It is indicated that the deceased woman had taken a loan through an online app. The police have received threatening messages from the phone alleging default in loan repayments. The police said that the online loan fraudsters had sent the morphed pictures of the woman to her relatives' phones. A detailed investigation has been started into the incident.
Meanwhile, the cremation of the woman, her husband and children is complete. Four members of a family were found dead in Kadamakkudy in Ernakulam district yesterday. Nijo (40), his wife Shilpa (32), and their children Abel (7) and Aaron (5) died in North Kadamakudy Madaseriveedu house. The dead bodies were found on the upper floor of the Tharavatu house around 7.30 in the morning. A suicide note has been received indicating financial liability and no one to help. Relatives were made to believe that Shilpa was going to Italy yesterday.
Abel and Aaron are students of Infant Jesus Public School, Tundathumkadavu. Abel's neck has a hand-squeezed scar. There are fingernail marks on the Shilpa's face, which are believed to be those of a child. The post-mortem report indicates that the children were killed by suffocation.
Nijo, a construction worker and artist could not be reached on phone but when his friend reached home, he found Nijo hanging from a fan in the hall and Shilpa hanging from a hook on the ceiling. When his brother Tijo, who lives downstairs called and he kicked the door open, he found the children dead on the bed.