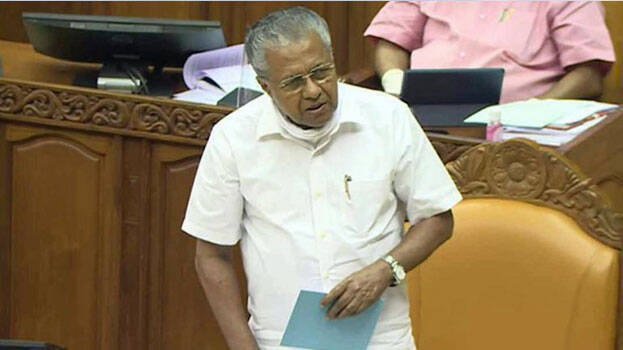 THIRUVANANTHAPURAM: Chief Minister Pinarayi Vijayan said the top priority of the state is for K Rail itself. The chief minister said this while replying to Mons Joseph MLA's question in the assembly. He also informed that E Sreedharan's recommendation will be examined.
E Sreedharan approached the government with the high-speed railway project amid the ongoing controversies related to the K Rail project. The question raised by Mons Joseph was that what action was taken by the government based on the report submitted by E Sreedharan regarding the high-speed rail as an alternative to the Silver Line project. The chief minister said the government is giving top priority to K Rail and will be considering the recommendation given by E Sreedharan.
Kerala has now backed out of K Rail as Centre's approval was not obtained. The government has not presently taken any decision to completely shelve the project. The chief minister in his reply clarified that the government has temporarily pulled back from K Rail due to permission denied from the Center and protests across the state.