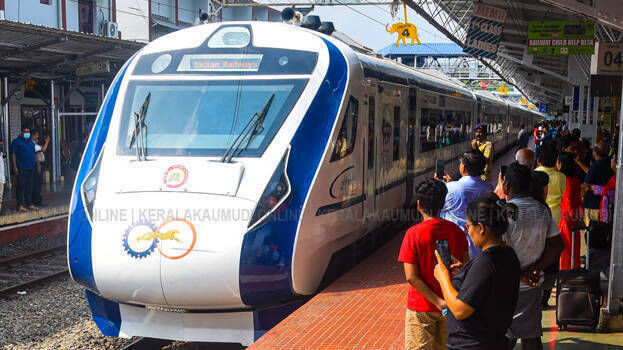 KOCHI: Three trains operating from Alappuzha railway station will soon be extended to Thiruvananthapuram or Kochuveli. Alappuzha-Chennai Superfast (22639/22640), Alappuzha-Kannur Executive Express (16307/16308) and Alappuzha-Dhanbad Express (13351/13352) will be extended to Thiruvananthapuram. There is a possibility to extend Alappuzha-Dhanbad Express to Kochuveli. The proposal in this regard is under consideration by the Southern Railway.
Once the decision is implemented, express/superfast trains commencing from Alappuzha, and ending at Alappuzha will cease to exist. Alappuzha residents will only have the passenger trains that are running as express specials at present if this happens.
At present, after the Netravati Express which reaches Alappuzha at 2:30 PM, the next train to Thiruvananthapuram on this route is the Eranad Express which arrives at 5 PM. After the Ernakulam-Kollam MEMU which reaches Alappuzha at 8 pm, the next train on this route is the Guruvayoor-Chennai Egmoor Express at 2 am. In this way, there is a long gap between trains to and from Thiruvananthapuram via Alappuzha. Passengers' associations also point out that if the trains are extended to Thiruvananthapuram, this misery faced by the passengers can be avoided.
At the same time, there are indications that some trains including Tatanagar-Eranakulam (18189) and Kannur-Eranakulam Intercity, which are ending their service at Ernakulam, are also being considered to be extended to Alappuzha.