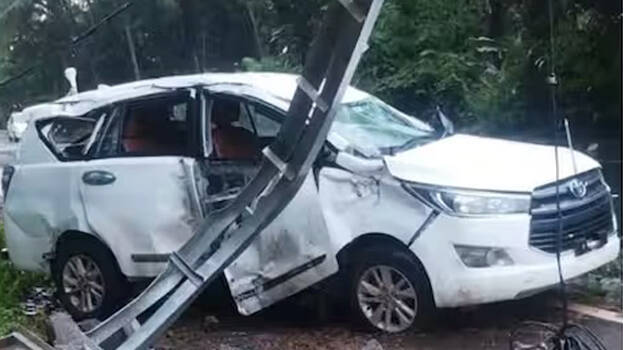 KOZHIKODE: On late Sunday evening, the car traveled by Panakkad Sayyid Basheer Ali Shihab Thangal met with an accident after it lost control near Puthoorvattam. The Innova car used by the Muslim league leader crashed into an electric post damaging the side portion of the vehicle. According to the news, Basheer Ali Shihab Thangal has escaped unhurt and has returned back to his home after receiving basic treatment.
From Panakkad Sayyid Sadiq Ali Shihab Thangal's Facebook post:
Many people including media and loved ones are enquiring about Basheer Ali Shihab Thangal's health after the car he travelled met with an accident. I can inform you all that there is nothing to worry about. Thangal after getting treatment from Malabar Medical College has returned home and is healthy. Thank you for your prayers and love.
May Allah's mercy be upon us always.