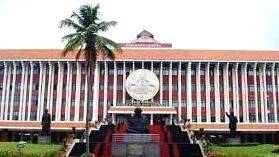 THIRUVANANTHAPURAM: Chief Minister Pinarayi Vijayan stated that the ongoing discussion about a cabinet reshuffle is an agenda created by the media. The media tends to portray it as a problem, but we will address it by seeking opinions from various individuals. Cabinet reshuffling is no longer a topic of discussion within the LDF. However, if any decisions were made previously, the LDF is fully capable of implementing them. When asked about the possibility of constituent parties changing ministers after two and a half years, the Chief Minister replied, "Our practice is to follow through on our commitments. Beyond that, there are no other discussions."
When questioned about the appointment of Ganesh Kumar, who is accused in the CBI report related to the solar case conspiracy, as a minister, the response was that not much information has surfaced regarding the details and nature of the conspiracy. Those involved have claimed that certain individuals conspired for personal gain.
Regarding the solar case, the Chief Minister mentioned that if the opposition submits a written request, an investigation can be conducted. He questioned why they are now retracting their previous statements and who will be affected by this. He emphasized that it's a matter between him, Pinarayi Vijayan, the Chief Minister and Oommen Chandy who is now deceased. He stated that common sense dictates that Oommen Chandy is no longer alive, so it's sufficient to view this as an issue between them. If a formal request for an investigation is received, it will be legally examined and appropriate action will be taken. The matter was initially brought up during the discussion of an emergency motion in the assembly when the solar issue was of significant public concern.
When asked about claims by broker Nandakumar, who alleges that he was dropped off by the Chief Minister, the question arose as to whether the individual who dropped him off would have the courage to meet the complainant later.
The results of the Puthupally election have been reviewed by everyone. There were some exceptional circumstances, particularly due to the passing of Oommen Chandy which were evident in that election, the Chief Minister clarified.