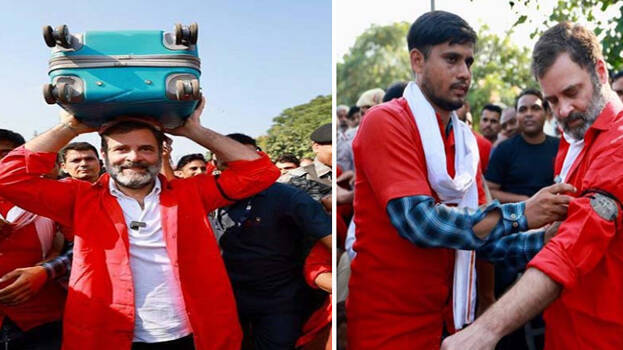 NEW DELHI: A video of Congress leader Rahul Gandhi wearing a red shirt and carrying a box with porters has been released. The footage is from Anand Vihar Terminal in Delhi.
He arrived at Anand Vihar railway station this morning and had an extensive meeting with the porters. After inquiring about their concerns, he joined them in carrying the box. This time, the porters are enthusiastically chanting slogans in support of Rahul Gandhi.
The porters themselves provided the red shirts and badges. Rahul Gandhi has shared a picture of himself engaged in discussions with them on social media. Previously, Rahul Gandhi posted pictures of himself working alongside mechanics and farmers.